10 tags
1 tag
2 tags
1 tag
7 tags
Indulging Yourself
Check out my latest blog entry about indulging yourself!!  http://thestreetsatsouthpointguru.com/
Streets at Southpoint Black Friday Shopping
Check out the streetsatsouthpoint.com GURU blog for up to date information about Black Friday deals that will be sure to have you dancing in a shoppers la-la land all day long!!! http://thestreetsatsouthpointguru.com/
5 tags
The Streets at Southpoint Holiday GURU
For the past two months ive been working my little bootay off to be chosen for a position representing The Streets at Southpoint as their ultimate holiday shopping GURU (get ultimate retail updates).  This job was not only perfect for me, but something i knew i could excel at.  Ive been craving something like this for quite awhile, hence, this personal blog you've been following me through...
heyheyjuhkay asked: Your blog is sooooo charming!! xoxo
8 tags
DIY Tree Branch Clothing Rack
My clothes have officially outgrown my closets.  They are everywhere and it's stressing not only me out, but my boyfriend too! It was apparent to me last night as i was tiding up that the whole house has become my closet.  I even turned to jeff and mentioned it to him, his response was, "yeah, ya think!?"  The dining room table has become a dresser, the wine rack is overwhelmed...
9 tags
9 tags
8 tags
Bedroom
My bedroom is my favorite room in the house. When we first moved in, i had it painted a serious teal blue sea green color and then wallpapered one accent wall with a black and white floral contemporary design— shown here:  Ive had a white bed spread in there and it's boring the hell out of me. As of late ive been searching relentlessly to find the perfect duvet.  And finally, i...
8 tags
3 tags
10 tags
12 tags
3 tags
Vintage Faux Fur Coat
I really like this coat — it's too pricey for my pocket, but i still love it :)
5 tags
6 tags
HauteLook Deal of the Day
HauteLook has an awesome deal of the day today — Unionbay Sarai Ankle Boot, usually $50.00, on sale for $17.00  check it out here:  http://www.hautelook.com/product/2298819
7 tags
Dresses
I'm attending another wedding at the end of this month. Jeff doesnt have to worry about what he'll be wearing because he is in the wedding and therefore will be wearing what he's told to wear! i love when jeff's friends get married because he always looks so handsome in his tux ♥ However, i am not in the wedding and have been looking around a bit for something to wear that...
6 tags
5 tags
4 tags
YAY
My fabi now has a tumblr, follow her, she knows whats up! http://allisoncurran.tumblr.com/
3 tags
5 tags
Dove Damage Therapy Daily Moisture
I just started using the dove damage therapy daily moisture shampoo and conditioner. Im not one of those die-hard shampoo and conditioner product people, I just kind of pick and choose what i'll use when i run out. I typically use pantene or herbal essence, whatever's on sale. My hair isnt extremely unmanageable, it's your average run of the mill hair, not too straight, not...
Preserving Peace College's Legacy
Preserving Peace College's Legacy October 3, 2011 Update from Preserving Peace College's Legacy   Dear Friend of Peace College,   A few months ago you joined over 1,200 sisters and supporters by signing a petition asking for the removal of current President Debra Townsley. Many of you signed the petition prior to the shocking announcements of July 21, 2011....
7 tags
4 tags
3 tags
Real Girl, Real Beauty: Farah Malik →
Great Article about an amazing noteworthy CEO, Farrah Malik — learn her fashion and beauty secrets, including her personal funny mishaps like overdoing homemade herbal masks and breaking out in hives! One of my favorite notes from the article was her answer to this question:  Is there a makeup or hair look you think should be retired or, on the flip side, one that should be resurrected?...
1 tag
Shirt into a Skirt
Source: mommy-chic.blogspot.com via T. on Pinterest
Wedding Weekend in Greensboro, NC
7 tags
Snail Mail
I'm in need of a pick me up. We all get in small funks from time to time and im def in one. Because i am what i would call an 'impatient go-getter' - i went ahead and took care of it. i mailed myself a letter….from my dog. This is either totally psycho, really funny, or just plain pathetic. i don't know and i don't care — i just cant wait to get my...
The Fine Line
There's always a fine line and it seems to me that as humans we're either totally crossing it or nowhere near touching it. I've yet to master the art of teetering on this invisible fine line and it's becoming more apparent as i grow older that its distinctness is not based on its clarity. How can something so invisible be so discernible? To make matters worse, i think i...
4 tags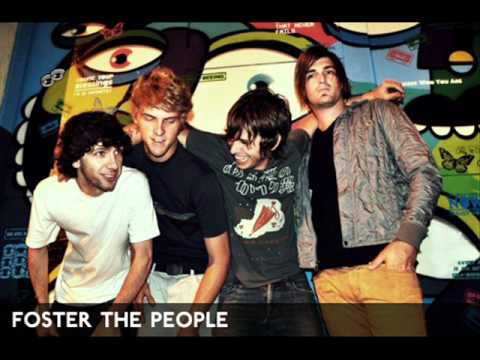 8 tags
4 tags
i fell down
i went to the grocery store on wednesday night. jeff had the night off and i convinced him to go with me….(it is the small things like walking through the grocery store with my boyfriend that makes me smile)…however, on this night…things didnt go quite as planned.  we were walking through the aisles grabbing all our taco supplies when it clicked in my head that we were going to...